ONE App Connected to SEVEN Wireless Sensors

Measuring, Recording, Date Stamping, Gamifying Then Reporting On

Hundreds of Strength, ROM & Balance Exercises
Resulting in Substantially Increased Engagement,

A Reduced Number of NO-SHOWS

, Quicker Assessment Times &

Reduced Time To Function (Return to Play)


Ultimately Improving Outcomes at Lower Costs

* KFORCE *

Many Current Rehabilitation Tools
Mostly Single purpose
Many Require Manual Entry
Time Consuming
Generate Many Data Silos
Provide Little if any Progress Reporting
Lack Portability
Little if Any Engagement
Easy to use
Most comprehensive – 90% of Exercises w/120 validated protocols
Setup target ranges
Huge increase in engagement  … Reducing No-Shows by as Much as 60%
Consistent measurements
Easily Generated Shareable Graphic & Quantitative Reports
Teleheath / Home rehab
HIPPA (Dec 2021)
View quantitative results in real-time

Displays All Measurements For all Sensors .. No Displays on Sensors
Houses Database of All Patients or Athletes
Houses All Ready to Use &  Custom Exercises + Protocols
Ability to Gamify Exercises
All Exercise & Protocol Measurements are linked to  Athlete Profile
Quickly Generates Personalized, Quantitative + Progress Reports
View quantitative results in real-time
A fully integrated wireless solution: 1 App – 7 Sensors
Designed to assess and train for strength, balance and range of motion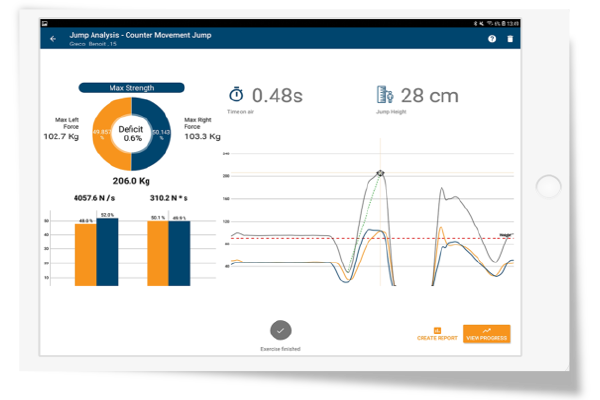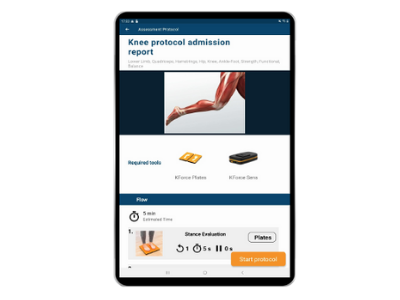 Ready-to-use & custom-made protocols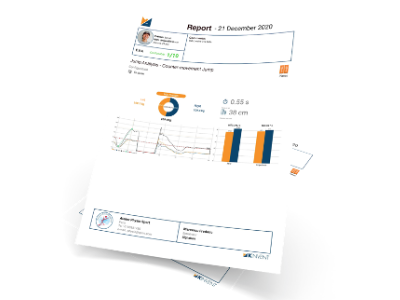 Immediate, personalized quantitative results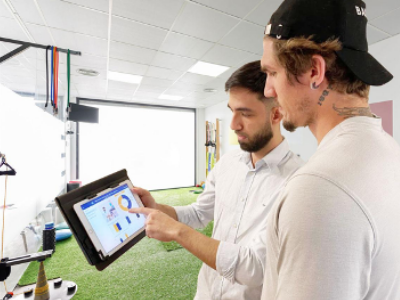 Patient motivation increase >50%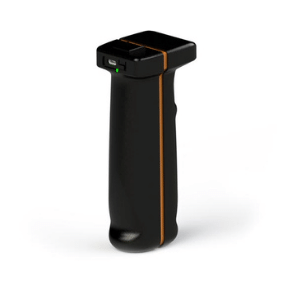 Grip
Connected dedicated dynamometer that measures both grip and finger strength. Ideal for patients who have suffered upper body trauma or who are experiencing neurological issues .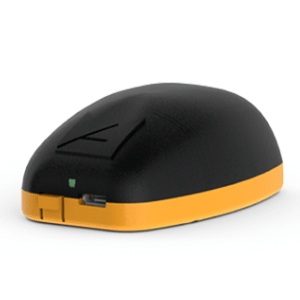 Bubble
Connected Pneumatic Dynamometer that converts variations in pressure to a measure of force.
The Bubble is compatible with a variety of inflatable products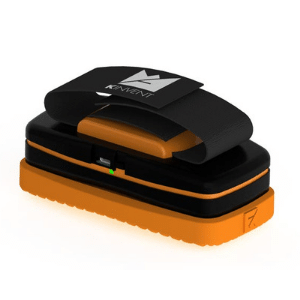 Muscle Controller
Hand-held dynamometer that allows for isometric force measurements of various muscular groups for given prescriptions in order to quantify progress following injury.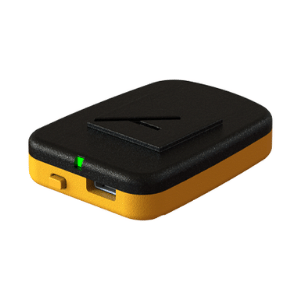 Sens
Connected goniometer enabling range of motion measurements (ROM) for various joints based on an initial reference position.
Sens is the ideal tool for joint assessment or biofeedback exercising.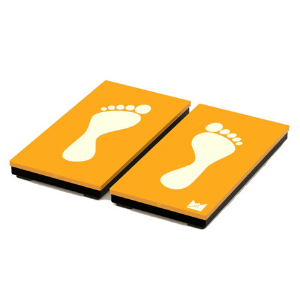 Plates
Force plates enabling static and dynamic postural balance measurements on a variety of movements.
Sturdy, lightweight, compatible with numerous accessories, ideal for the assessment and work in proprioception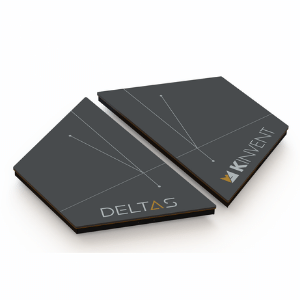 Deltas
These force platforms are dedicated to the advanced biomechanical analysis of sports performance.
Thanks to their design, load capacity and high sampling frequency, DELTAS measure Physical Performance in a completely versatile and fast manner compared to any other system on the market.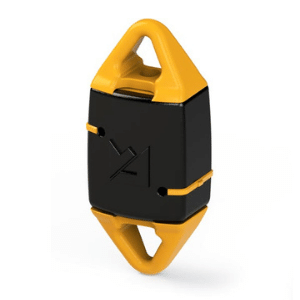 Link
Use the KFORCE Link dynamometer for measuring isometric strength and biofeedback training with the KFORCE APP. Perform operator-independent measurements. It can be easily secured to a physiotherapist table, to wall bars or to a pulley system. Link is provided with accessories for turnkey use measuring forces of up to 660 Lbs (300Kg):
$
35/350
Monthly / Yearly
$
115/1150
Monthly / Yearly
Cloud : 20 mobile devices