Smart Compression Sleeve Technology

Accelerate recovery, reduce pain, and improve performance with new Mueller®
REVIVE™ Compression Technology.

Reduce pain and improve performance before, during, and after all levels of physical activity with Mueller Revive compression sleeves and Console. ® Product Line. 
The Mueller REVIVE™ compression sleeves and pump work together to accelerate the body's natural circulation using precise levels of pressure. One of the many great features of the REVIVE™ compression sleeves are the overlapping chambers. With multiple chamber garments, each with a 30% overlap, each garment provides the most focused and accurate gradient compression. Faster cycle times allow for more flushes, which mean more efficient recovery. Complete and fast pressure release maximizes each treatment with each individual garment.

Coupled with industry leading controller battery life (8Hrs+) and the largest selection of garments sizes, Revive is set to quickly become the industry standard in compression sleeve technology.
Revive garments and accessories for almost every body part
Garment Specifications:
-Lightweight
-Easy to clean medical grade coated material
– Durable, biocompatible material
– 4 internal overlapping chambers
– Warranty: 1 year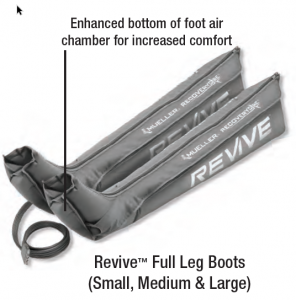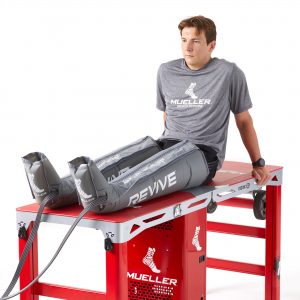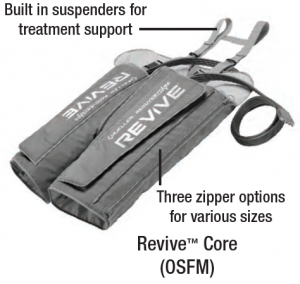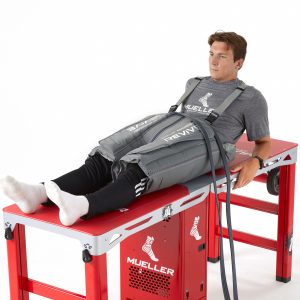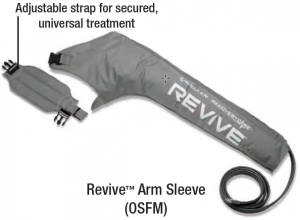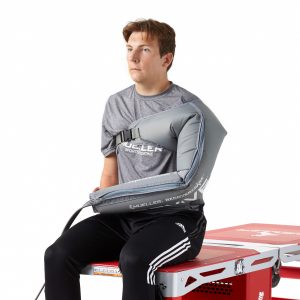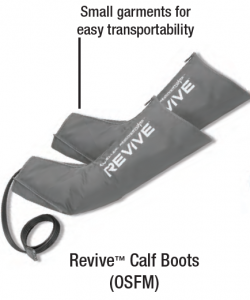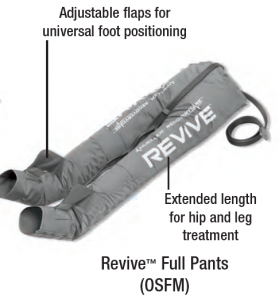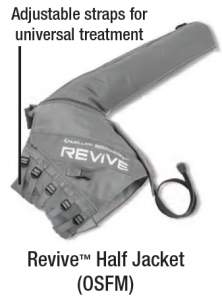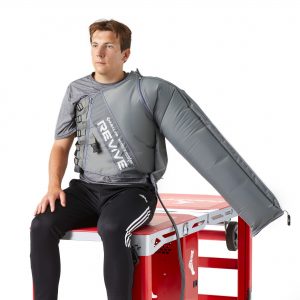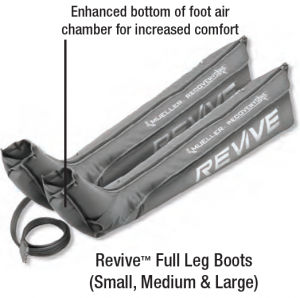 Do more than recover, REVIVE™
• Adjustable pressure range (20-100 mmHg) provides optimal compression
• Overlapping chambers for complete, precise gradient compression
• Fast & Effective cycle, more cycles and full air release each time
• Medical-grade coated, easy to clean garment material
• Up to 8 hours of battery life per charge